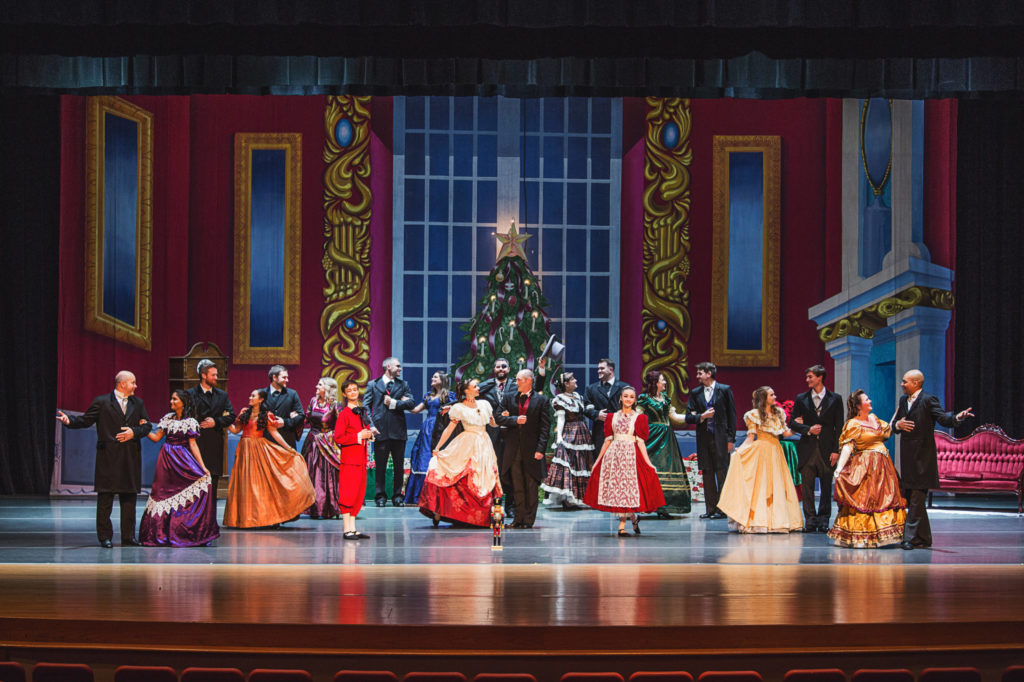 Western Arkansas Ballet was founded on July 23, 1979, as the Fort Smith Civic Ballet and reorganized in August 1985 under the present logo and code of ethics. Mrs. Nancy Wood founded Western Arkansas Ballet (WAB) under the direct influence of Mrs. Lorraine Cranford, founder of Ballet Arkansas. Mrs. Wood's dream was to have an organization that offered quality dance education, training, and performance in a professional yet local venue. WAB was housed in a "one-room" schoolhouse until 2004 when the organization moved into a 7,000 square foot three studio, state of the art facilities. Mrs. Wood firmly believed in "giving-back" to the Fort Smith and surrounding communities.
There have been numerous projects to benefit our local community over the years and some still continue today.
Annual classical ballet performances of The Nutcracker have become a Fort Smith community tradition; currently in its 35th year of production.

This production brings in professional classical ballet dancers to continue to expose the local patrons to the profession.

Pre-visits and Post-visits to area third grade classrooms by our Executive Artistic Director explaining ballet in-depth have been a part of our spring performance or The Nutcracker for many years. These visits have been instrumental in shaping our spring performance directly toward the third-grade students.

Offer a season of two major productions; the first being The Nutcracker, a full-length classical ballet since 1996; the second being a full-length classical ballet, chosen each season.

Dance Camps are provided for every age group each summer. These consist not only of their specific dance discipline, but also dance history, nutrition, performance, and dance vocabulary specific to each age group.

For the past five years, we have also collaborated with the Fort Smith Symphony in their concert for area sixth-graders entitled Earquake!. Our dancers perform to one specific piece of music for the program. This helps the sixth graders have a visual to watch and also helps to expose WAB to an audience that just saw them three years prior in their third-grade year.
The Fort Smith Regional Art Museum has been most helpful with our annual Nutcracker Art Contest in providing new artwork for posters, t-shirts, programs, and other promotional material in the past. The art center always displayed the winning artwork the month before the show in their gallery.
Collaboration with the University of Arkansas – Fort Smith. Currently, WAB is teaching fundamental courses, including ballet, jazz, tap, and modern, which are required for the Theatre Arts degree program. University art students have created artwork for The Nutcracker in recent years. This art is used for promotional posters, tickets, t-shirts, road signs, and billboards.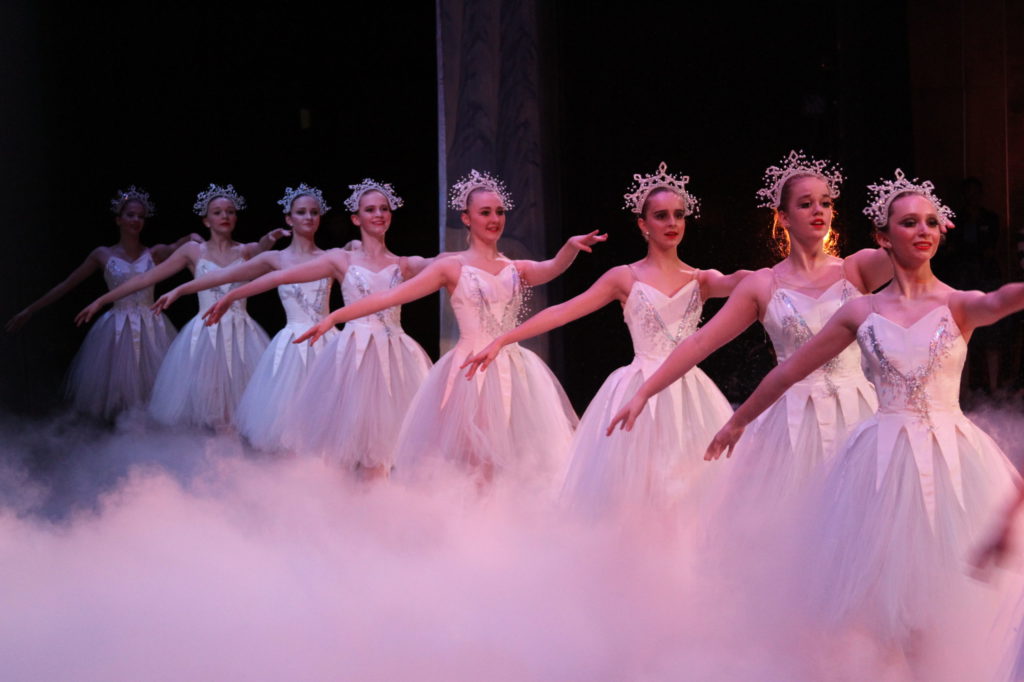 WAB strives to reach communities in our local area that traditionally would not be exposed to dance as an art form, especially classical ballet. We have a variety of programs to help expose our organization to the Fort Smith Community.
Free instruction to Girls, Inc. summer programs

We have offered a portion of a classical ballet to area public, private, and homeschooled third graders for the past 21 years. In 2019, we presented Act II of The Nutcracker ballet on the Friday before our public performances.

Reduced ticket prices for non-profit youth groups and students.
In 2021, Western Arkansas Ballet began a new community outreach program with Bost, Inc. in Fort Smith. WAB faculty teach faculty dance to children and adults with developmental and related disabilities.